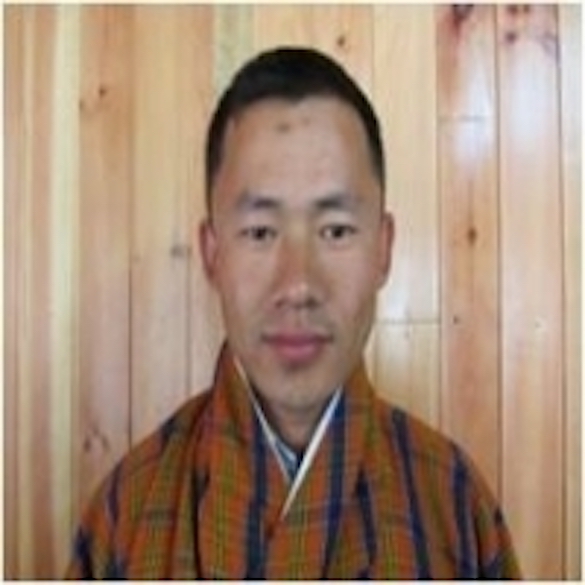 I have a Diploma from the Collage of Natural Resources, Lobesa, Punakha (2004). I worked in the capacity of a Forest Ranger for about 6 years under Jigme Singye Wangchuck National Park, wherein I had served at two remote Park Ranges, Athang Park Range (Wangdue Dzongkhag) and Nabji Park Range (Trongsa).
While in the Park Range, I was fully involved in conducting the research activities accordance to the Park's Management Plan. Permanent transect line was established for monitoring tiger and prey species to ease future monitoring and study the dynamics of tiger prey composition. I also actively involved in establishing and monitoring the Pilot Community-Based Ecotourism (2006), which is first of its kind in Bhutan; now called it Nabji trail to uplift the economy of community residing inside the park.
I joined the institute in April, 2010. At the institute I work under the Department of Water Resources, cordially exploring the Aquatic Biodiversity in the Country with University of Montana. I am interested in assessing the aquatic biodiversity; freshwater ecology and impact of hydropower on aquatic biodiversity in the country.
Stream macro-invertebrate diversity of the Phobjikha Valley, Bhutan

Monitoring and Evaluation of Phaktshoding Heritage Forest, Chukha Bhutan

Aquatic Biodiversity Assessment - A baseline study in Mangdechhu, Central Bhutan

Aquatic Biodiversity Assessment - A Pilot Study in Bumthang, Bhutan

Climate Change Vulnerability Assessment in Kurichhu Watershed: A case of Gangzur and Kengkhar, Bhutan

Bhutan Water Facts 2018

Demystifying the link between Rural Urban Migration and Human Wildlife Conflict: A case of Gangzur and Kengkhar, Eastern Bhutan