Training Workshop on Ecosystem Services Valuation
News | Posted on 2023-09-09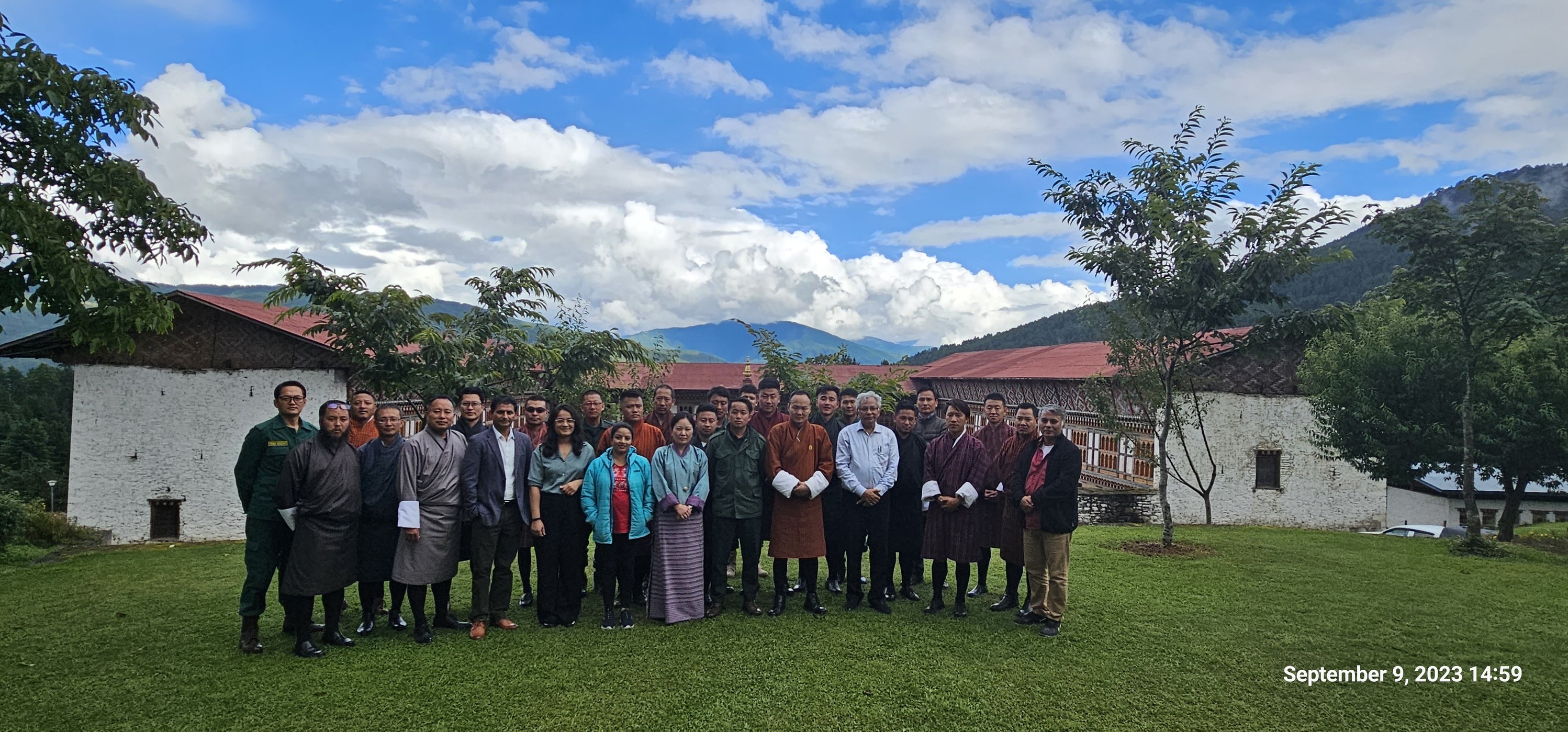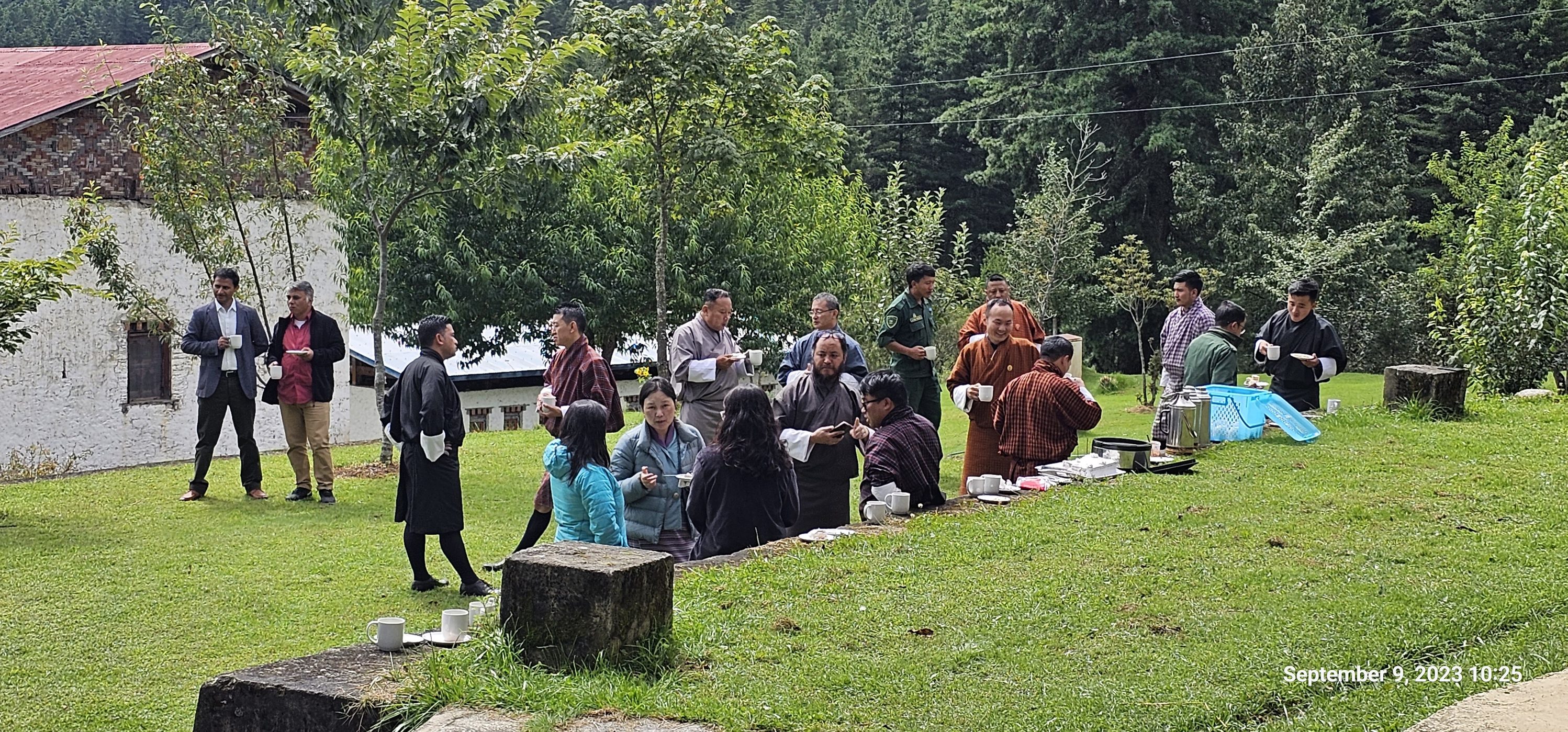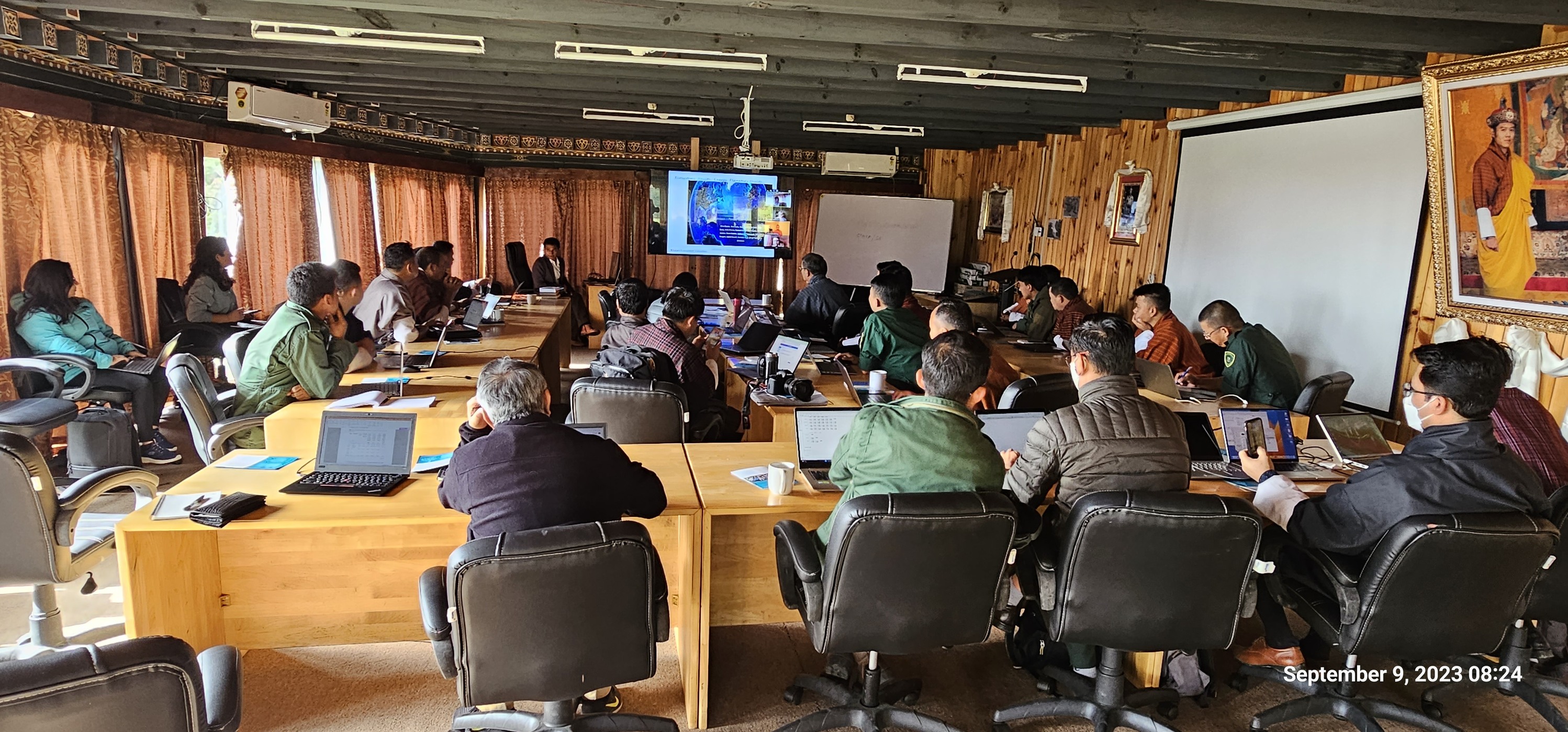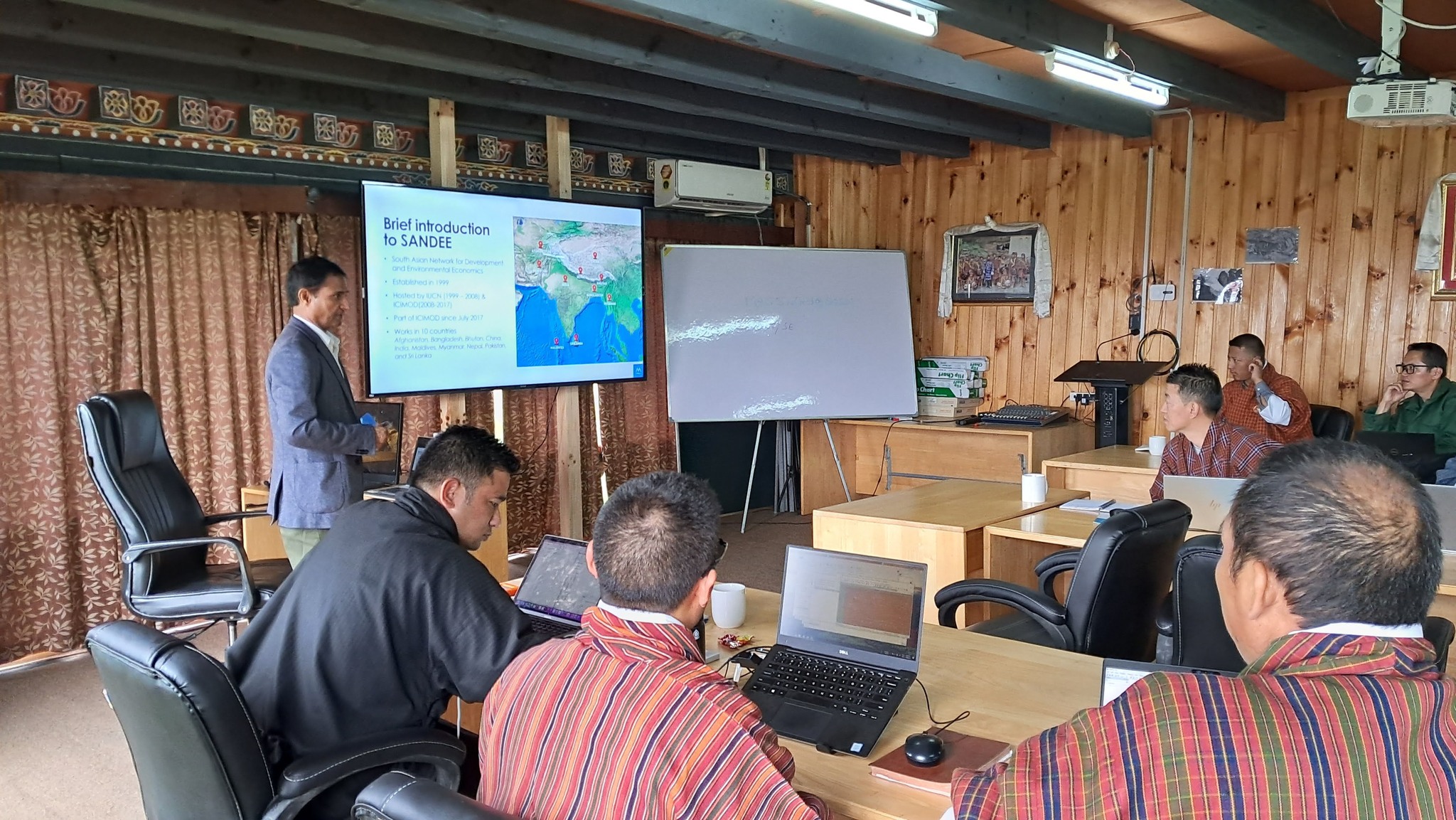 A training workshop on Ecosystem Services Valuation was organized on 9-13 September 2023 by the Ugyen Wangchuck Institute for Forestry Research and Training (UWIFoRT) in collaboration with the South Asian Network for Development and Environmental Economics (SANDEE) based in the International Centre for Integrated Mountain Development (ICIMOD), Nepal.  The training workshop was facilitated by some subject matter authorities in the South Asian region led by Dr. Mani Nepal of SANDEE, ICIMOD and other resource persons namely Prof. A.K. Enamul Haque, East West University, Bangladesh, Prof. Pranab Mukhopadhyay, Goa University, India, and Prof. Subhrendu K. Pattanayak, Duke University, USA (joined virtually), were instrumental in facilitating this enlightening workshop.
The training workshop convened 26 task force member officials, representing all the protected areas, and affiliated institutions such as the Bhutan for Life Secretariat, Department of Agriculture, Department of Geology and Mines, Department of Livestock, Department of Water, National Land Commission, and National Statistical Bureau.
During the training, participants delved into a spectrum of subjects, including economics, the concept of value- market and non-market value, non-marketed ecosystem services and their different categories, some valuation methods such as revealed preference and stated preference method, hedonic pricing, travel cost, productivity approach, choice experiment, contingent valuation, and benefit transfer.
Participants were also actively engaged in hands-on exercises employing STATA, focused on data related to the travel cost method and contingent valuation method (willingness to pay).  Additionally, a field visit was conducted, providing participants with practical insights into data collection methods concerning the ecosystem services associated with sacred groves, mushroom harvesting, homestay operations, and rangeland management.
Following the training, a few participants extended their stay for an additional two days, from 14-15 September, to further refine the study methods specifically concentrating on the travel cost method, contingent valuation method and benefit transfer.  These dedicated groups are tasked with enhancing and fine-tuning these methodologies in light of the most up-to-date knowledge and practices.
This training workshop was an essential stride towards enhancing the human resource capacity required to conduct ecosystem services valuation, a pivotal element in fulfilling certain milestones associated with the Bhutan for Life initiative.  The initiative received invaluable support from Bhutan for Life (BFL) and the International Centre for Integrated Mountain Development (ICIMOD).