Consultative Meeting on Alpine Timberline Research
News | Posted on 2022-06-09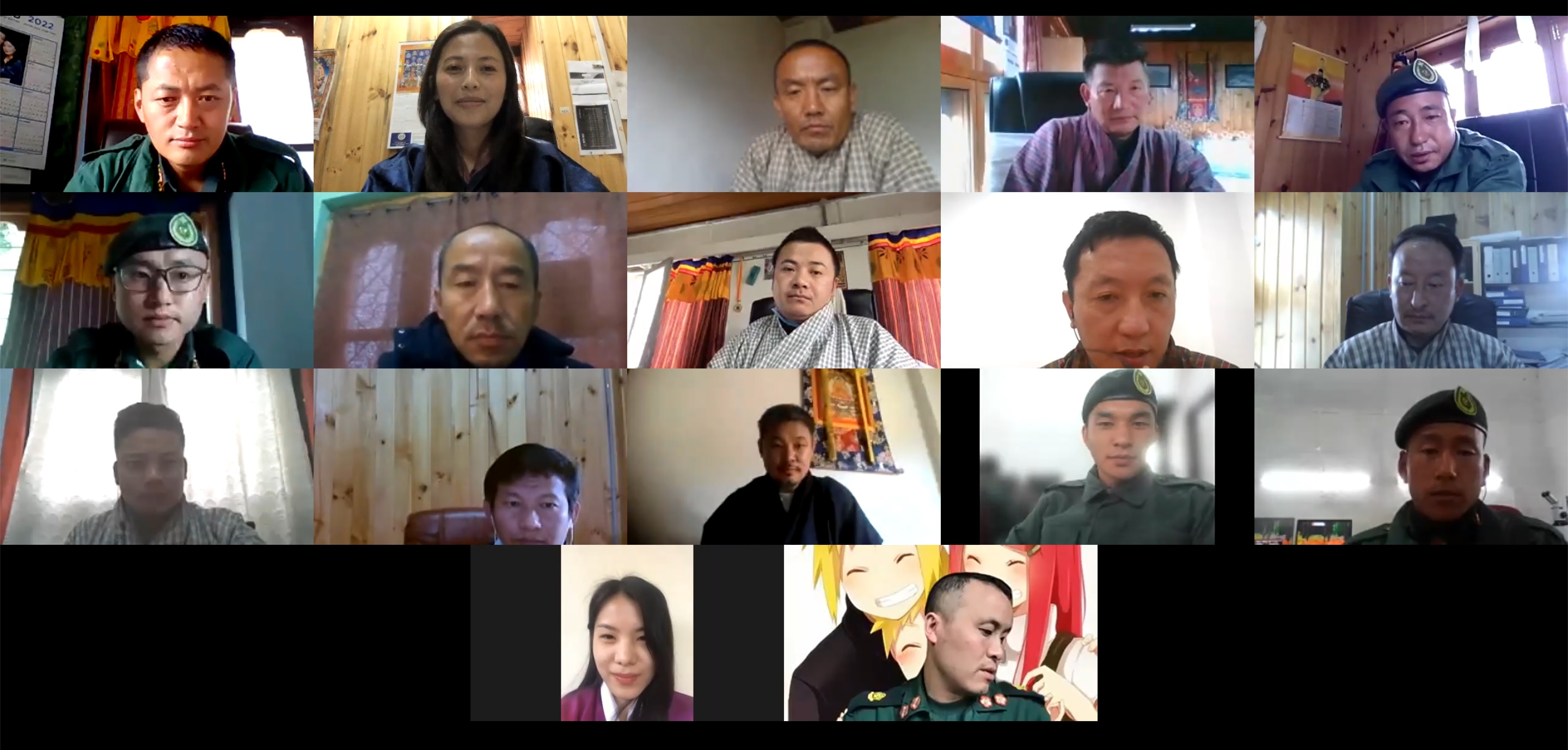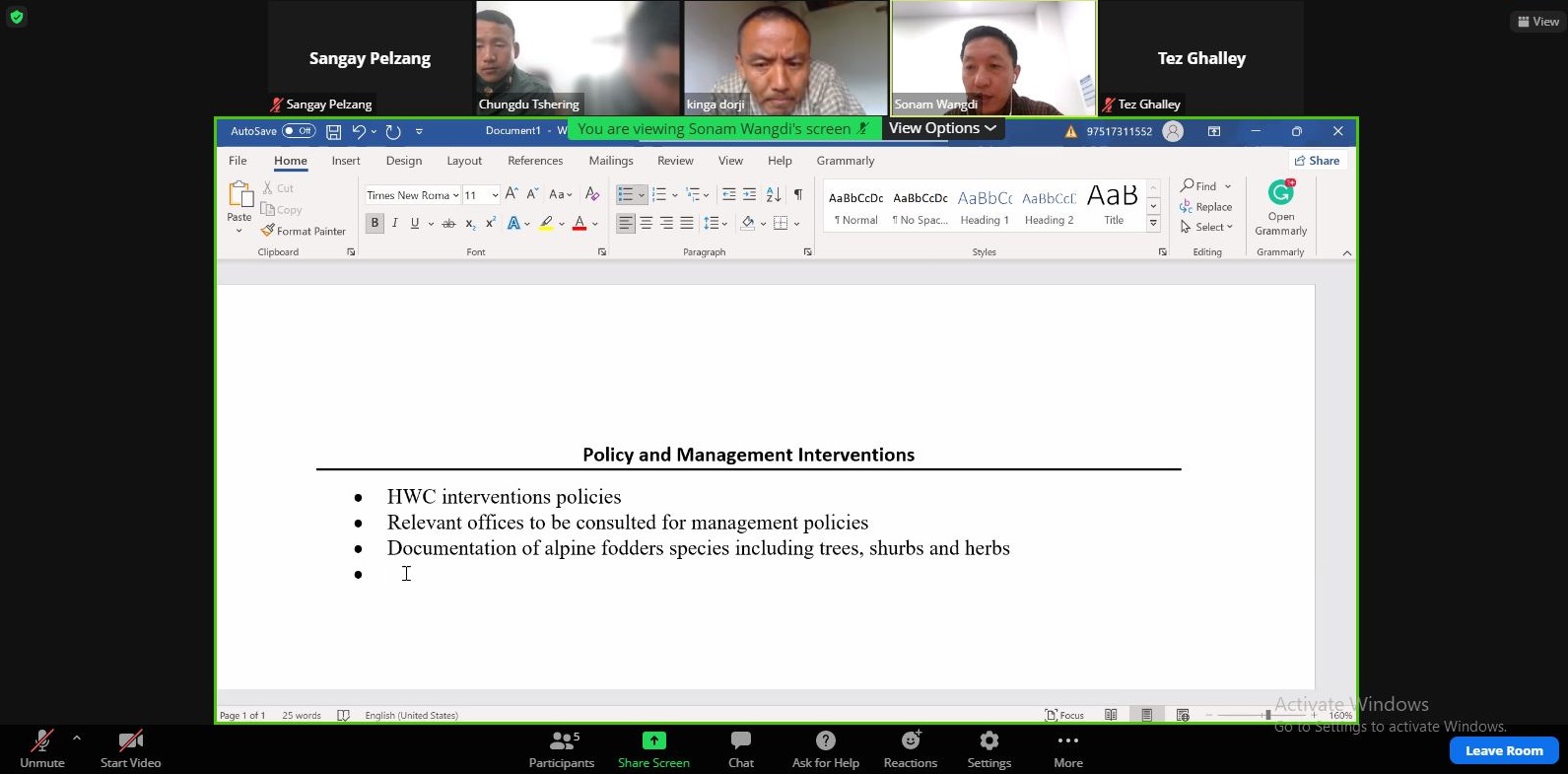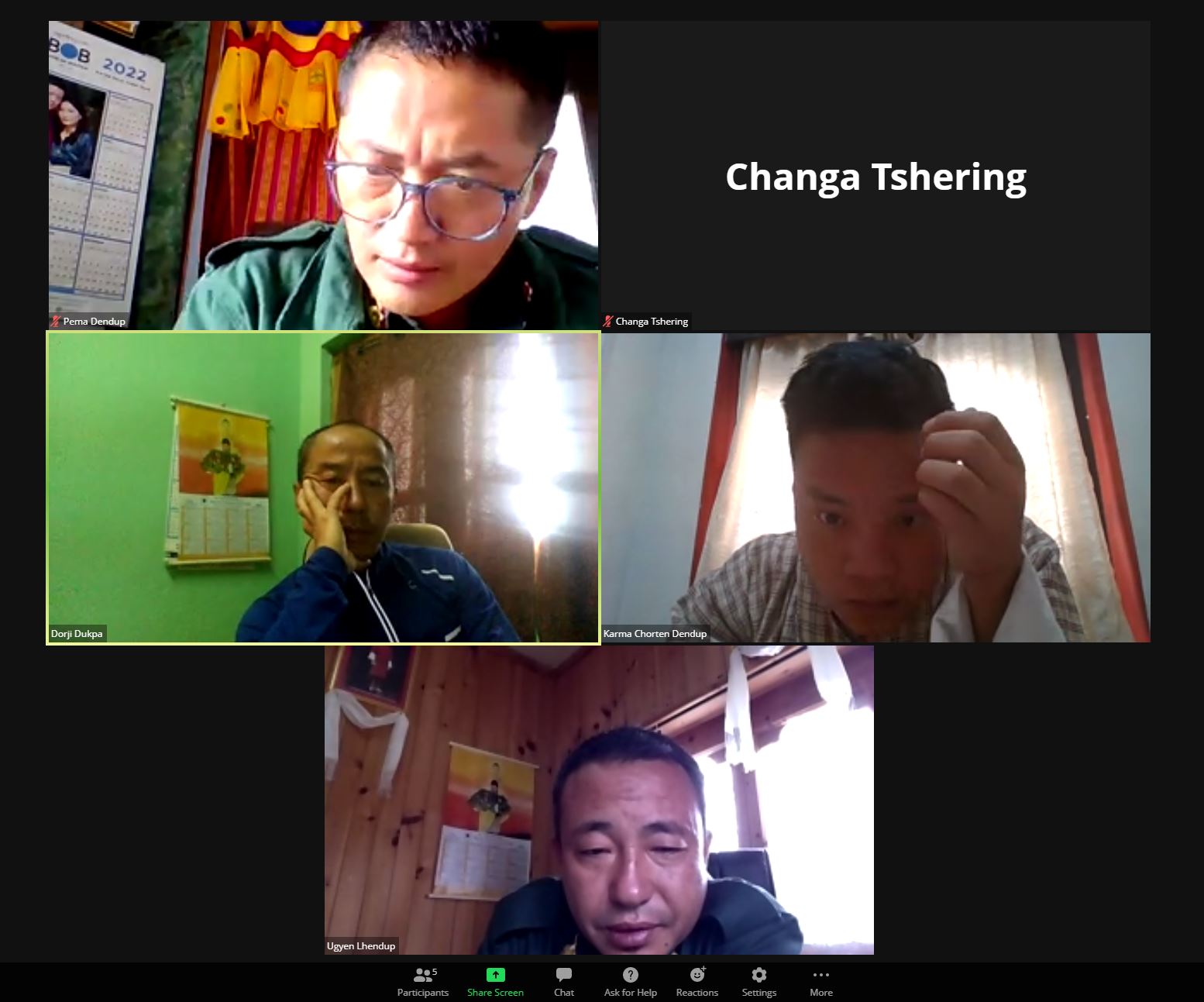 One-day consultative meeting on project titled 'Impacts of Climate Change on Alpine Timberline and its Socio-Economic Impact on Highlander' was held on 8 June, 2022, virtually. The meeting was attended by participants from the Department of Livestock, National Biodiversity Center, Policy and Planning Division (MoAF), National Highland Research and Development Center (Bumthang), Wangchuck Centennial Parks, Phrumshing National Park, Jigme Singye Wangchuck National Park, Sakteng Wildlife Sanctuary, Bumdeling Wildlife Sanctuary and Jigme Dorji Wangchuck National Park.
The meeting started with a brief overview on the project highlighting its background, objectives, research sites, methods, activity timeline and expected outputs and benefits. Basically, the consultative meeting was held with the objective of identifying issues, research needs and mitigation or adaptive measures related to shift in alpine timberline and its associated impacts in Bhutan. The timberline dynamic and its impact is cross-sectoral issues that needs collective effort from different agencies such as Livestock, Forestry, Policy and Planning Division, Biodiversity Center and even the local communities.
Bhutan falls under highly vulnerable category of country where climate change is predicted to have very significant impact due to its high dependency on climate sensitive socio-economic settings such as hydropower, agriculture and forestry. However, as of now, much of studies focused on glaciers, snow, GLOF, etc. Not much has been done in terms of knowing how our forest ecosystem response to climate change.
When the forest vegetation shifts upward, it is known to alter grazing land, change the compositions of native plants and animal species, and even the livelihoods of highland people. Thus, it has serious ecological and socio-economic impacts that not only needs technological intervention but also policy considerations as well.
The research project is one of the projects funded by PEER (Partnership for Enhanced Engagement in Research).