8th International Hornbill Conference: 22 - 25th May 2023
News | Posted on 2023-05-22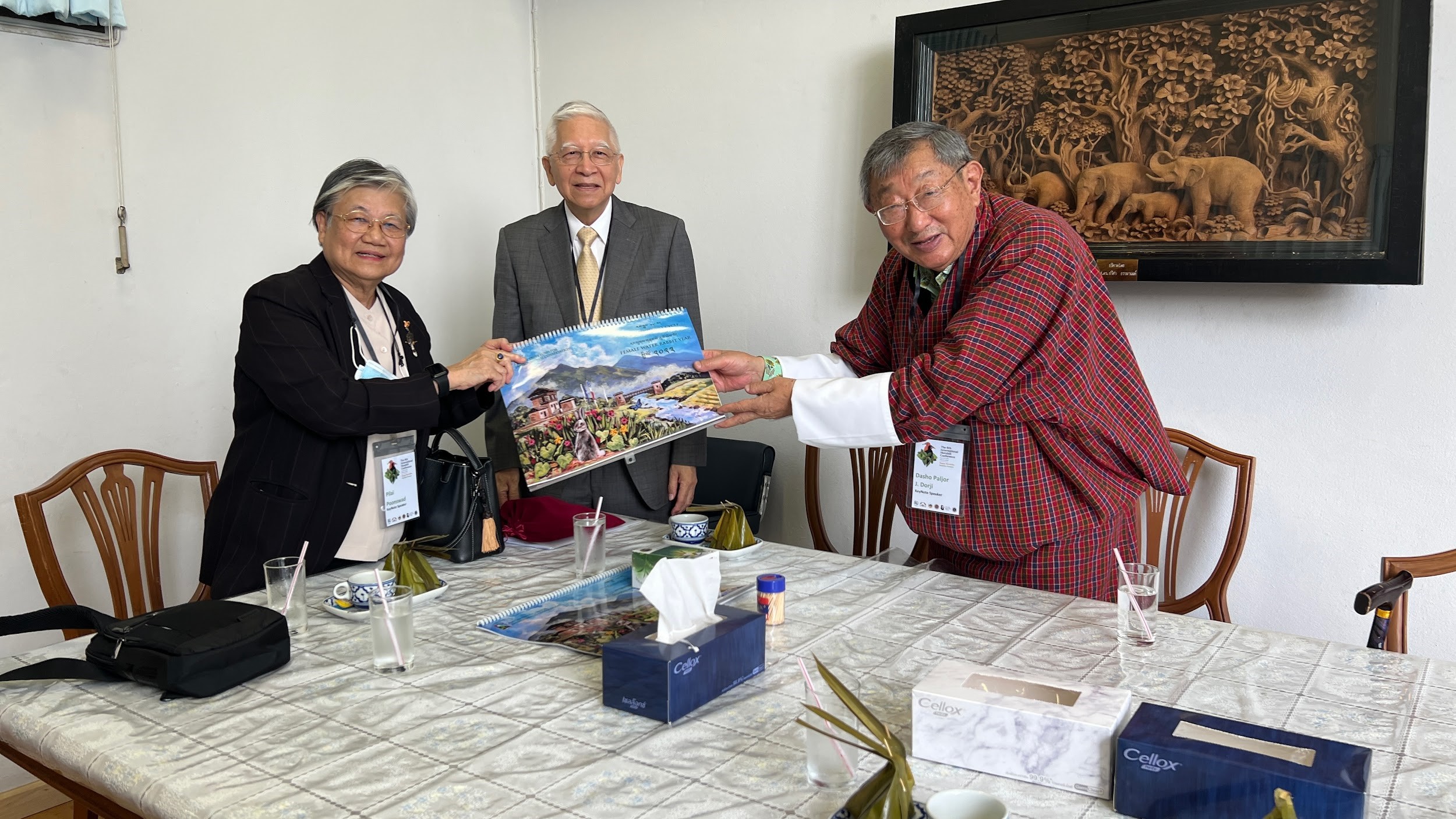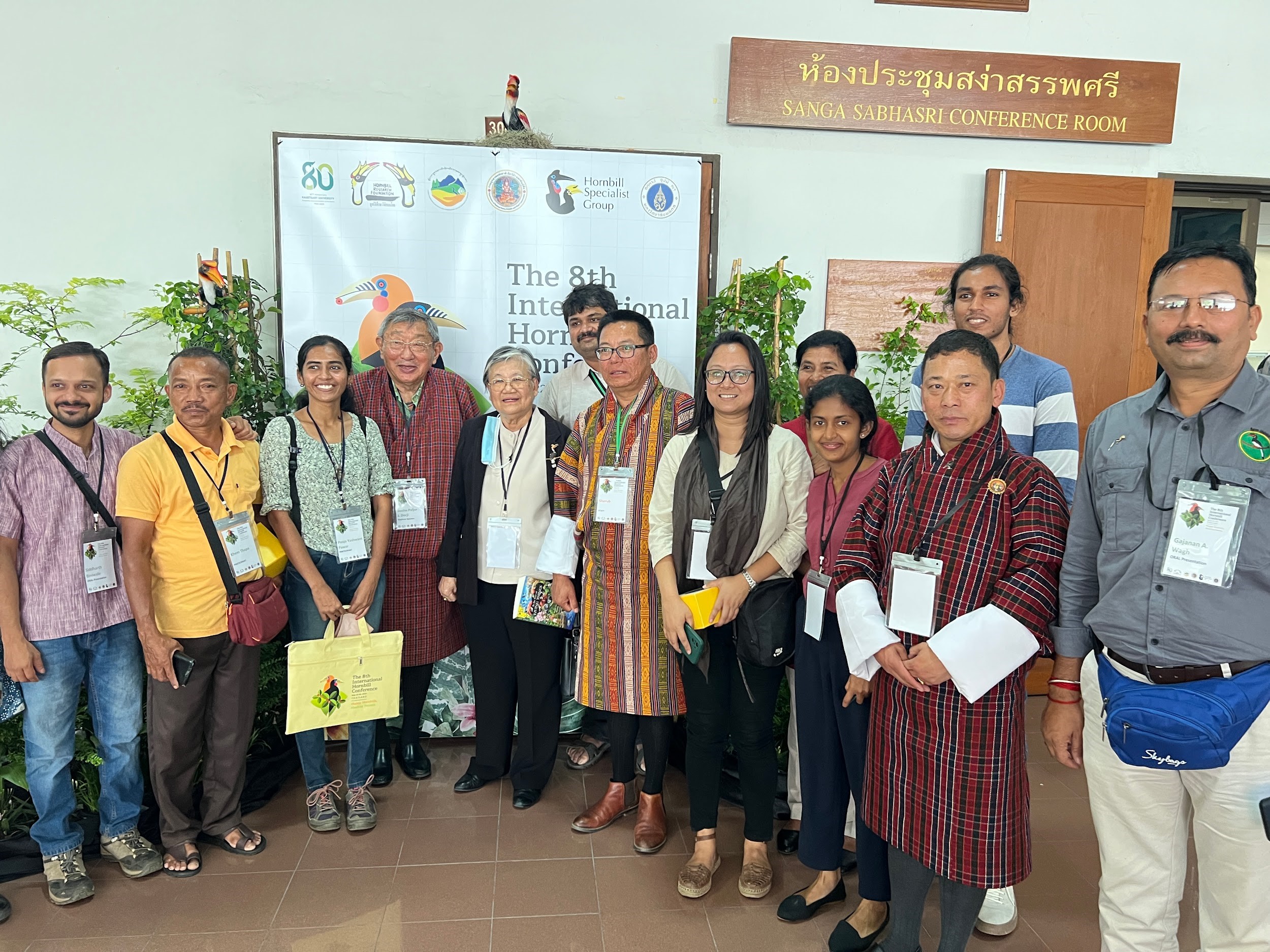 The 8th International Hornbill Conference with the theme of "Happy Hornbills - Healthy Forests" is organized as a hybrid conference with participants attending in person and online. The event was once proposed to be hosted in Bhutan during 2021, however it got deferred twice due to the COVID-19 pandemic.
Currently, the conference is being organized jointly by the Faculty of Forestry of the Kasetsart University, Hornbill Research Foundation (Thailand) and Ugyen Wangchuck Institute for Forest Research and Training (Bhutan) in collaboration with the IUCN Hornbill Specialist Group, Mahidol University and the Department of National Parks, Wildlife, and Plant Conservation at the premises of Kasetsart University.
About 120 participants from 18 different countries including virtual attendees joined the first day of the conference to listen, discuss, and share hornbill conservation research stories to the international audience.
The IHC is organized after every four-five years. This conference is aimed to;
Create a platform for the scientists and conservation practitioners in and outside Asia to share their research progress, findings, and innovative ideas,

Provide a forum for the exchange of views, disseminate ideas and development of possible future collaborations between local and international scientists and practitioners

Promote long term ecological and social research and conservation partnership among multi-stakeholders in all natural habitat range countries under uncertain environment conditions
The conference presentations and discussions hinges on six different sessional topics; Impacts of Climate Change on hornbills, hornbill evolutionary biology and genetics, hornbill ecology (feeding, roosting, and nesting ecology and behavior, population estimates and monitoring), functional roles of hornbills (seed dispersal and frugivory), threats to hornbills (studies evaluating threats due to logging, forest loss, trade, and hunting, etc,. applied hornbill conservation including community based conservation, captive breeding, re-introduction, nest boxes, etc.,.
His Excellency Paljor J. Dorji aka Dasho Benji has been invited as one of the three Keynote Speakers at the conference. Sherub and Rinchen Wangchuk from Ugyen Wangchuck Institute for Forest Research and Training accompanied the eminent Keynote Speaker from Bhutan and attended the conference as a member of scientific and organizing committees respectively. They will talk on "Home range and habitat selection by the breeding Rufous-necked Hornbill in Bhutan" at the conference.
The draft "Hornbill conservation action plan of Bhutan" is being discussed with the members of the Hornbill Specialist Group (HSG). They also attended the HSG meeting on the 21st May 2023.